Step it Up NYC is a dance step and service competition where youth dance and step teams from across New York City come together to create routines that speak to a cause they wish to address in their community. The program is over a decade old and is run by the New York City Department of Youth and Community Development (DYCD). We've been creating videos for the event since 2016 and were nominated for a Webby for our PSA for the event, Step it Up for LGBTQ Rights in 2020. In 2021, the competition theme was Black Lives Matter and each team took on the cause from their own perspective. Together with DYCD, we were honored with a Gold Medal at the inaugural Anthem Awards for this competition.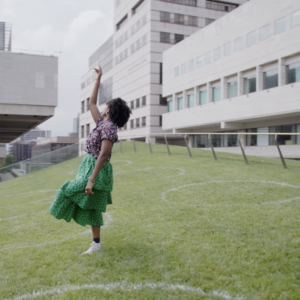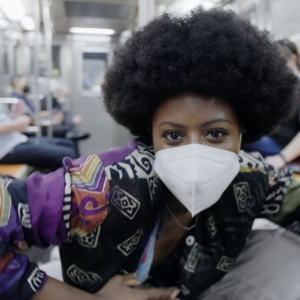 To launch the competition season, we edited this teaser video to announce that DYCD was ready to accept submissions. 

DYCD sponsored the event and coordinated with all of the teams throughout. 

Gibney Dance coordinated an amazing panel of judges for the competition season and a group of advisors to work with the teams on choreography. 

Our team covered all of the production services related to the competition season which included a semifinals event featuring 20 teams selected from the initial submissions and a finale featuring the top 10 teams. 

Our team created a suite of custom animations for the events.

We streamed both events using Streamyard, a great online event platform that allows you to push your live event directly to YouTube. 

For the semifinals event, we advised the teams on how to record their performances for the biggest impact. 

Once the top 10 teams were selected, we advised the teams on the best locations in their borough to perform their final pieces. 

Our crew of three then spent two hours on site with each team capturing their final performance for the judges to see. 

We filmed an introductory performance with Gibney's amazing group of judges at Lincoln Center and the surrounding area. 

To put the final icing on the cake, we organized a conversation between Kadie Henderson, our competition host and Robert Hartwell, founder of the Broadway Collective
After the finale, DYCD asked us to create this video announcing the winners for social media. 
The finale for Step it Up NYC streamed on Juneteenth 2021
The teams involved each created a service project raising awareness about Black Lives Matter in their communities and we integrated video vignettes about their work into the final stream.
The videos of the final performances were each filmed on location in one take with one camera. 
The judges provided expert commentary, advice and general awesomeness. 
We were thrilled in 2022 when this project was celebrated by the inaugural Anthem Awards – the social-good awards sponsored by the Webby's – with a Gold Medal.
The youth of NYC continue to inspire our team each and every day with their passion for making the world a better place. 
Learn more about DYCD here.